IND COVID EMERGENCY POULTRY LOAN (ICEPL)
Applicability
Existing Poultry loan Borrowers (Layers, Breeder, Broiler etc.)
Eligibility
All existing facilities should be in "Standard" category but not in SMA 1 / SMA 2 at the time of sanction.
Purpose
To meet the temporary liquidity mismatch due to outbreak of COVID-19 disease.
Loan Amount
20% of Fund Based Working Capital limits subject to a Maximum limit of Rs. 50 lakhs. If higher limits are required the same may be taken up with next higher authorities
(or)
10% of composite loan with a maximum limit of Rs.25.00 lakhs
Rate of Interest
MCLR 1Y (8.10%) + Spread (0.50%) presently 8.60% p.a. (Floating)
Period
Moratorium period
Security
Existing Primary, Collateral Security and personal guarantees to be extended for this facility
Processing Charges & other charges
Validity
Scheme is valid upto 30.09.2020.
Other details:
Acceptable Mode of Submission of Request for Credit facility
By E Mail / In-Person to the Branch /

Through Bank Mitra / FBC

Documents required
Duly filled in Application form
Helpline Numbers & Email ID for queries, facilitations and Grievances.
Mobile: +917305898992 / +919931094920
Timeline for appraisal, sanction, documentation / disbursement
Within 6 working days from the date of receipt of application by Branch.
Frequently Asked Questions (FAQs)
Click here for FAQs about IND COVID EMERGENCY POULTRY LOAN
( Last modified on May 16, 2020 at 05:05:33 PM )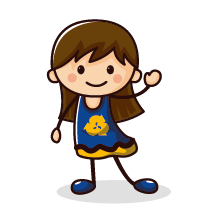 Ask ADYA