IND NAVYA – December 2020
Launch of Term Deposit Product :IB – Golden Ager 
Secure your ripe age with our newly launched IB – GOLDEN AGER – a new term deposit product for Super Senior Citizens (80 years and above). Benefit with 0.75% additional rate of interest on deposits for upto 5 years and 1% additional rate of interest on deposits above 5 years and upto 10 years.
Launch of IND ADVANTAGE Mobile App
We have made your festive season better! Launching the IND ADVANTAGE Mobile App – your best companion to track the rewards you get from Indian Bank on your digital transactions. View points, browse catalogue, redeem points for discounts and goodies and get exciitng offers. Download here (for Andorid): https://bit.ly/3axkxb6. You may also visit www.indadvantage.com for having a browser experience.
To help you meet the rising hospitalization expenses, our Bank, in partnership with Max Bupa Health Insurance Co Ltd., has launched a Super Top Up Health Insurance Plan named "MAX HEALTH SUPER TOP-UP" for Indian Bank's salaried class customers. Under this scheme, get a cover with sum insured upt Rs. 15 lakhs.
For more details, visit your nearest Indian Bank branch.
Exclusive Cashback Offers on Indian Bank Rupay Debit Card 

 
Enjoy your shopping this festive season with exciting cashbacks, with Indian Bank RuPay Debit Card! More details click here
Our Bank donated face masks and sanitizers to Sankara Nethralaya, Chennai for the frontline medical personnel of the hospital. On behalf of the Bank, Shri. K Ramachandran, Executive Director handed over the Covid-19 protection essentials to Dr. Girish Shiva Rao, Medical Director (Administration), Sankara Nethralaya.
( Last modified on Feb 23, 2021 at 03:02:47 PM )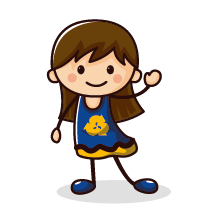 Ask ADYA