IND NAVYA – February 2021
 Completion of Technical Amalgamation
Indian Bank has successfully completed the amalgamation of Core Banking Solution (CBS) of erstwhile Allahabad Bank with the Indian Bank on 13th and 14th February 2021. Customer's CIF and Account Number remain unchanged and the login credentials of Internet Banking and Mobile Banking are also retained. For details click here.
Introduction of SHG-SHAKTI product
Self Help Group (SHG) is a key link in empowering rural women and alleviating rural poverty.
Keeping this in view, SHG Shakti (Term Loan and Cash Credit) have been introduced to boost credit avenues for them. The product provides collateral-free loans to eligible SHGs with credit guarantee coverage under CGFMU, irrespective of the availability of group guarantee of SHG members.
Financial Literacy Week in 2021 initiated by RBI was observed by several Zones from 8th -12th Feb 2021. It was focused on the theme of credit discipline and credit from formal financial institutions. The aim was to spread the message of responsible borrowing, borrowing from formal institutions, and timely repayments of loans and EMIs to citizens of India. Snapshot from few Zones :
                                                                                  Bhagalpur Zone                           Krishnagiri Zone
Bank was recognised by PFRDA for promoting pension schemes to secure and serve the old age financial needs of retired persons.  It received 4 awards as below :
• APY Premier League (OCT2020–Runner),
• APY Challenger's Cup (FY2019-20),
• Award of Par Excellence –Beat The Best(FY2019-20)
• Exemplary Award of Excellence Old age (Aug–Sep, 2020)
( Last modified on Apr 08, 2021 at 04:04:47 PM )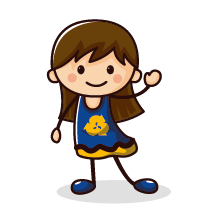 Ask ADYA