Enhanced Fund Transfer Limits on Internet Banking 
The default per-day fund transfer limit for Retail Net Banking and Corporate Net Banking can be enhanced to Rs. 10 Lakhs and Rs. 100 Crores respectively. While retail customers can do the enhancement within the Net Banking dashboard, Corporate Net Banking customers can do it by taking it up with their branches.
Award in SHG Credit Linkage
Indian Bank Stood first among PSBs in the SHG Credit Linkage in Tamil Nadu for 2019-20. The award was received by our MD &CEO, Ms. Padmaja Chunduru from Shri K Shanmugham, Chief Secretary, Govt of Tamilnadu at the State Credit Seminar 2021-22 organised by NABARD in Chennai.
Introduction of Positive Pay System
To safeguard your hard-earned money against cheque frauds, Bank has introduced Positive Pay System for cheques of Rs. 2.00 lakhs and above w.e.f. 01.01.2021. Through Positive Pay, cheques will be processed for payment, based on information passed on by customer at the time of issuance of cheque. The details can be shared through the following modes :
On Bank's Website: www.indianbank.in
Via Branch : Share the details with your home branch in the Prescribed Format
Via Internet Banking
Shortly, the facility will be made available in Mobile Banking app too.
CSR Activity by Ahmedabad Zone
Donation of Sewing Machines and Crutches by Shri Sandeep Kumar Gupta (FGM Mumbai) and Shri Sudhir Gupta (ZM Ahmedabad) to Blind People Association, Ahmedabad as part of CSR Activity on the occasion of World Braille Day on 4th January 2021 was done.
( Last modified on Feb 23, 2021 at 03:02:43 PM )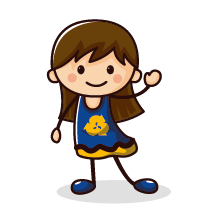 Ask ADYA