New Agri Product  under PM-KUSUM 
To encourage the farmers to make use of renewable and cheapest source of energy for the purpose of irrigation, Bank has brought a new product "IND KISAN SAUR SHAKTI", under PM-KUSUM Scheme of GOI. It is to finance the purchase of Solar Pumps at the subsidised rate.
Lunch of New Product  'SHG – NIRMAL'
In order to tap the business potential in financing for Water, Sanitation and Hygiene (WASH) activities a new product viz, SHG Nirmal has been introduced for the SHG groups. Under this product get loan up to Rs 3, 00,000/- .
Conducted PMSvanidhi Campaign
Indian Bank had  undertaken an exclusive campaign  on  PM Street Vendor's AtmaNirbhar Nidhi (PM SVANidhi) scheme through various Zones during the period  . The drive was to provide collateral free Micro credit facility to the street vendors that suffered during the recent pandemic time . Aimed  to bring holistic development and economic upliftment   . Snapshot of few zone :
       Delhi                                                                           Sambalpur
One more award in the kitty of Indian Bank 
Indian Bank has been awarded 1st prize for Achieving the target of APY in Uttar Pradesh. FGM Lucknow, Shri Ravinder Singh received the award as BEST Performing State Coordinator, at a function held on 24.03.2021 at Lucknow, which was presided over by the Hon'ble Finance Minister of U.P., Shri Suresh Kumar Khanna.
Enjoy upto 10% off at nearest Big Bazaar, Brand Factory, Central and Easy day stores by using your Indian Bank RuPay Card! Hurry! Limited period offer. T&C Apply.  For details click here  .
( Last modified on Apr 15, 2021 at 06:04:57 PM )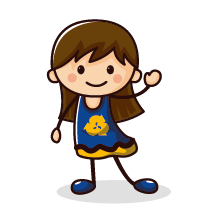 Ask ADYA