Pre-approved Personal Loan
Pre – Approved Personal Loan is a premier initiative under the digital transformation journey of the Bank i.e. 'Project Wave'. Through the scheme, Bank is offering INSTANT Personal Loan to existing pre-selected customers of the Bank through end to end digital processing. Customers are pre-selected based on their age, credit history, cash flows, etc.
The digital process of loan sanction, disbursement and repayment of instalments is as under –
Pre-Approved customers may apply for the loan through Net Banking or Mobile Banking (IND OASIS) App and through Bank Website.
The processing of the loan, generation of Sanction Letter, Loan documentation as per Bank policy and crediting of loan proceeds to the SB account of the customer is done digitally, without manual intervention.
Loan amount is disbursed to the customers SB account with our Bank.
Processing charges debited in the Loan account is immediately recovered from the account of the customer.
CIBIL charges is recovered from the customer's account.
Loan appears in the same branch as that of SB account of the customer.
SI for repayment of loan is automatically marked on the SB account.
Benefits of the scheme:
no visit to branch
no physical documentation
no guarantee/collateral security
Customers shall avail the loan online through the following modes:
Interest Rate/ Charges/Fees:
Rate of Interest
Interest is linked to EBLR. It may vary with the change of Repo Rate/ Spread by Bank.

Salaried/Regular income/Pensioners :  12.15%

PAPL to Home Loan customers :  10.75%

Self-employed:  12.75% to 14.75%(varies based on CIBIL Score)

Processing fee
Processing fee is Rs.470/- plus GST.
CIBIL Charges
Rs.30/-
Pre-payment charges
NIL
FAQs for Pre-Approved Personal Loan
What is PAPL?
It is a digital product. PAPL is Pre Approved Personal Loan offer based on some pre-defined criteria set by the Bank.
How can I apply for PAPL?
You can apply for PAPL either through Mobile Banking (Ind Oasis) / Internet Banking or Bank Web site.
How much time does it take for pre-approved loan approval and disbursal?
It is an instant loan. It will be approved and disbursed instantly.
Do I need security to avail PAPL?
No security is required to avail PAPL.
To which account will the loan proceeds be credited?
Loan proceeds will be credited in the SB A/C of the customer with our bank.
At which branch I can avail PAPL?
The loan account will be parked at the Home Branch of the Customer.
How do I repay PAPL?
Standing Instruction will be marked in your Savings Bank Accounts to which loan proceeds is credited and every month EMI will be deducted from the account.
On which date every month EMI will be debited from the account?
If the loan is availed on or before 15th of the month, EMI is to be recovered on the 30th of the month through Standing Instruction.
If the loan is availed after 15th of the month, EMI is to be recovered on the 30th of the following month through Standing Instruction.
Where I can see the applicable interest rate under PAPL?
It will be displayed on the sanction terms and conditions acceptance screen.
Whether interest rate in between will change?
Yes, whenever there is a change in REPO Rate & Spread by Bank.
What is the loan tenor?
Minimum 24 months and Maximum 60 months.
Is there any penalty for pre closure of loan?
No penalty.
If loan is pre closed whether again can I avail PAPL?
Yes, as per the norms of the Bank.
Is the PAPL can be availed jointly?
It can be availed individually only.
Does the loan require a guarantor?
No.
How to check my eligibility for PAPL?
As per the option given in "apply for PAPL" in Internet Banking / Mobile Banking or through Bank Web site.
What is the minimum and maximum loan amount offered?
Minimum loan amount is Rs.25000/- and Maximum loan amount is Rs.300000/- presently.
What is the required CIBIL score for PAPL?
700 and above.
Should I visit the branch for documentation?
Not required.
What are the additional charges levied on PAPL?
No additional charges.
( Last modified on Dec 30, 2022 at 06:12:31 PM )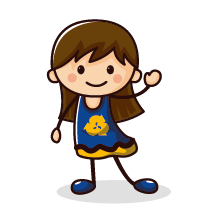 Ask ADYA