Base Rate is 8.30 % p. a. with effect from 03.04.2021
Benchmark Prime Lending Rate is 12.55 % p. a. with effect from 03.04.2021
Interest Rates on Personal Segment Loan Products 
All agricultural loans and Agri Structured Products / Schemes, Coffee and tea growers loans, Poultry advances, Farm Mechanization advances, Post Harvest Financing, Gramin Mahila Sowhbagya Scheme (GMSS), Non priority Jewel loans including secured OD against Gold Ornaments, Non Priority staff Jewel loans, Grihalakshmi (Housing Loan to SHG Members), Financing Micro Finance Institutions, SHG Bank Linkage Programme etc.
Interest rate on Export Credit in Foreign Currency
RBI vide their circular has advised Banks on their decision to deregulate the interest rate on Export Credit in Foreign Currency. Accordingly our Bank is permitted to determine the interest rates on export credit.
The rate of interest is determined on a case to case basis depending on the ruling market rate.
Interest rate for products relate to Rupee Export Credit
For export credit products, appropriate MCLR should be chosen based on the tenor of the product. Interest rate for respective products will be based on the appropriate MCLR and spread as given below.
Sub-Categories
Spread
Risk Premium
Business Strategy
Total Spread
Up to 360 days
1.55%
0.85%
2.40%
Against Incentive Receivables from Government covered by ECGC Guarantee up to 90 days
1.55%
0.85%
2.40%
Sub-Categories
Spread
Risk Premium
Business Strategy
Total Spread
Demand Bills for transit period
1.55%
0.85%
2.40%
Usance Bill
Up to 180 days
1.55%
0.85%
2.40%
Up to 365 days for exporters under the Gold Card
1.55%
0.85%
2.40%
Against Incentive Receivables from Government covered by ECGC Guarantee up to 90 days
1.55%
0.85%
2.40%
Against Undrawn Balances up to 90 days
1.55%
0.85%
2.40%
Against Retention Money for supplies portion only payable within one year from the date of shipment
1.55%
0.85%
2.40%
Export Credit Not otherwise Specified
Sub-Categories
Spread
Risk Premium
Business Strategy
Total Spread
Packing Credit beyond 360 days if adjusted out of export proceeds
1.55%
3.85%
5.40%
Packing Credit adjusted out of domestic funds
1.55%
4.85%
6.40%
Against Incentive Receivables from Government covered by ECGC Guarantee beyond 90 days
1.55%
3.85%
5.40%
If not eligible for incentive from the first day of advance
1.55%
4.85%
6.40%
All other export credit not otherwise specified- Pre-shipment
1.55%
3.85%
5.40%
Overdue Export Bills
Sub-Categories
Spread
Risk Premium
Business Strategy
Total Spread
First 15 days from the Normal Transit Period or Notional Due Date
1.95%
3.45%
5.40%
Beyond 15 days from the Normal Transit Period or Notional Due Date / ADOVEXBIR and other overdue post shipment receivables
1.95%
5.45%
7.40%
Against Incentive Receivables from Government covered by ECGC Guarantee beyond 90 days
1.95%
3.45%
5.40%
If not eligible for incentive from the first day of advance
1.95%
4.45%
6.40%
Against Undrawn Balances beyond 90 days
1.95%
3.45%
5.40%
Against Retention Money for supplies portion only payable within one year from the date of shipment beyond 90 days
1.95%
3.45%
5.40%
Deferred Credit for period beyond 180 days with or without refinance from EXIM Bank
1.95%
3.45%
5.40%
TOD / Defaulted Guarantees / Bp Returned Unpaid / Advance Bills (Inland / Import)
1.95%
5.45%
7.40%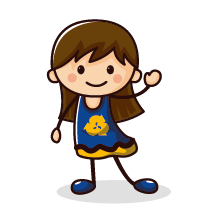 Ask ADYA