IMAGE is located in a sprawling complex with modern amenities in the heart of Chennai city in Tamil Nadu with an excellent learning ambience.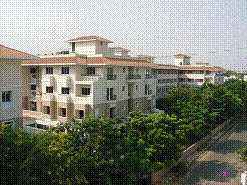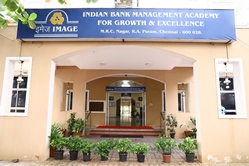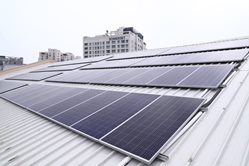 Class Rooms :
Six air-conditioned classrooms with a seating capacity of 35-40 each
All class rooms equipped with Touch Interactive Smart Screens & Video Conferencing facility
Facility for audio-visual usage and a separate Audio-visual class room for screening films for learning
Internet and Intranet connections in all Class rooms
Wi-fi system in place in all Class rooms
Audio-system in all Class rooms
Exclusive class room with plasma Screen facility for screening Education films
Hostel :
Hostel block with 67 air- conditioned rooms (twin-sharing accommodation)
Television with Cable connection
Intercom in all the rooms
Separate catering services
Air-conditioned Lounge for dining
Computer Labs :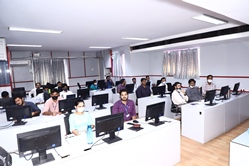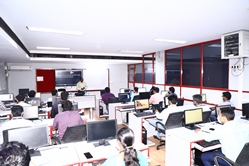 The Academy has four well-equipped Computer Labs that cater to the needs of computer related programs like Core Banking Solutions. All the labs have network connectivity & presentation facility with Touch Interactive Smart Screen.
Conference Hall I :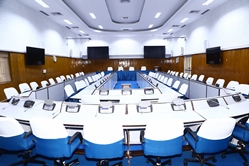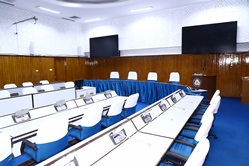 Seating capacity : 67
State of art audio visual presentation facility with individual micro-phones for a face-to face interaction
Suited for special lecture sessions, committee meetings, Board meetings, seminars etc.
Conference Hall II :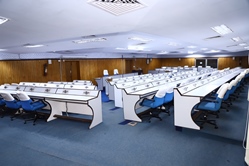 Seating capacity : 103
Suitable for press conferences, performance review sessions, quiz sessions, Managers' meet etc.
State of art audio visual system with individual microphones in the style of Vigyan Bhavan with a recording system
Conference Room III :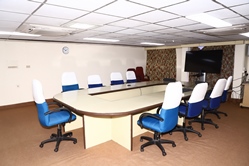 A cute small Conference room with facilities for organizing mini-conferences, performance review sessions, quiz sessions, Managers' meet and Video Conferencing with multi-media presentations to accommodate 15 at a time
Board Room :
A Board room with all facilities to organize a Board meeting is situated in the Executive suite premises which can accommodate 15 persons
Internet connectivity provided
Video Conferencing & Projection facility for visual presentation
Wi-fi system for Laptop usage
Executive Hostel :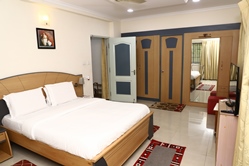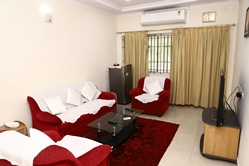 IMAGE has 12 air-conditioned Executive suites, each with a drawing room, bedroom and a balcony. There is an air-conditioned lounge and a dining room in this block.
Auditorium :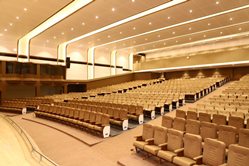 Spacious with a seating capacity:  841 (first and Second floor and balcony) with excellent acoustics
Fully air-conditioned
Hi-fi audio system with an excellent stage facility
VIP Lounge
Green rooms
Separate enclosures for Press
Excellent audio recording system
Library :
More than 3500 books on various topics of interest.
Subscribes about 75 magazines and journals representing the areas of arts, agriculture, banking & finance, capital markets, case laws, management, international banking, information technology, psychology, sociology and in light areas of reading.
Thirteen brands of Newspapers are received.  There are 6 Internet browsers in the Library for the participants' use.
Availability of materials on HR topics and other topics of interest for the learners to browse through as a learning process.
YOGA Centre :
The day at IMAGE starts with YOGA classes by reputed yoga teacher. The participants are informed on the day of their entry itself. This session is for one hour. Besides this, well-known Yoga Centres like Isha Yoga Foundation, Bhrama Kumaries etc also run programs for Executives and employees in health management. An environment is created for the participants to go for an early morning walk to maintain their health.
Recreation Facilities :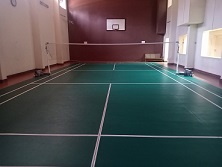 In order to keep fit, a modern GYM is established in IMAGE.  An International Trainer visits the GYM in the evening hours while the participants perform the exercises.
Strict code of conduct including the dress code is being followed The participants are also counselled during the sessions
Badminton cum Basketball Court with cushioned synthetic flooring.
Dispensary :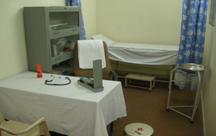 The Institute has a dispensary with a Doctor who visits regularly
Doctor is available on call for emergency
First Aid is available at the reception
Wheel chair for physically challenged & for patients
Other utilities :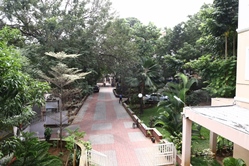 750 KV line transformer besides two standby generators with same capacity
A beautiful frontage garden to relax
Herbal garden
Parking spaces
Air conditioned Dining halls
Full fledged kitchens for Vegetarian and Non-vegetarian cooking
( Last modified on Mar 23, 2023 at 03:03:15 PM )